When people ask me what I do for work, I tell them:
"I serve people who desperately want to lose weight, get in shape, and gain confidence."
But what I really want to say is:
"I make getting healthy and gaining confidence FUN!"
And what I really, really want to say is…
"I get to work out, play around in the kitchen all day making tasty treats to share, make up activities that feel like afternoons with the girls… because the more FUN I pour into my work, the more I can motivate YOU and the more good karma I get back!"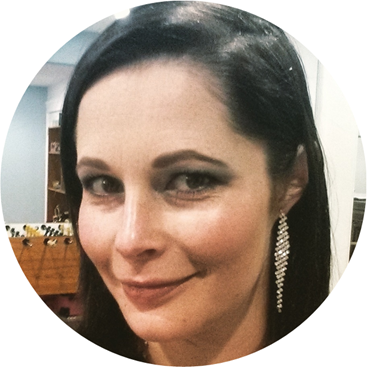 ……………………………………………………………………………………………………………………………………………………………………………..
I'm Shauna Haddow – and, as you've probably guessed, helping moms who desperately want to get their bodies back and gain confidence while having lots of fun really makes my day. I give them the tools to create a healthy, happy, confident life by design.
:: I've got 6+ years of teaching experience, making things easy peasy to learn.
:: I've survived early mommyhood and getting my body back after baby, finding methods that really work for us busy moms.
:: I've run countless groups, helping other mamas get back in the zone of healthy eating and working out.
And when I'm not coming up with new healthy recipes that feel like you're cheeting and fitness challenges, I can be found spending the entire night making cards in my craft room, or running like mad playing ultimate frizbee.
If you're dying to know more, here are 10 things you don't know about me…
1. I have an obsession with reading license plates and sounding out the words they could make.
2. I played ice hockey for 21 years.
3. I avoid most movies because they all make me cry. I'm like a fragile baby.
4. I'm crazy for girly things like playing with all the makeup, doing my nails, and dressing up.
5. I grew up on a farm but I'm such a city girl.
6. I hate gyms and fitness classes. Don't look at me when I'm working out.
7. I have this crazy love for meal planning. It's like a fun little puzzle. Let me hook you up!
8. I lose my mind over sweets. Moderation goes out the window when it comes to cupcakes and chocolate chip cookies.
9. Girly cocktails make me happy. So do wine and beer and deliciously cold gin and tonics.
10. I'm living proof that you don't need to give up on your body after having kids. A little work goes a long ways, and does wonders for how happy you feel!
Check out a bit of my journey:
I'd been semi-fit my entire life but totally avoided gyms. Babies happened and I convinced myself that mom bodies are just heavier, squishier, jigglier. Womp womp..
9 months after baby #1 I started moving a bit (aka bought some cute fitness apparel) when BAM! I broke my arm. Sitting on the couch for weeks was the spark I needed to make a big change.
I discovered a few awesome workout programs that I could secretly do in my living room with a fun accountability group that kept me on track. Within a year I was in the best shape of my life, kids and all! Bonus – that little voice in my head telling me I wasn't good enough got quieter and quieter. Bonus #2 – I'm happier! I'm a nicer mom! And my kiddos are seeing me as an active, engaged mama. Bonus #3 – I get to pay it forward to help you get the life you want too.
Ready to feel great and add a scoop of confidence?
Work with me right this second by trying out my free 7 day meal plan for nursing mamas.