This homemade pumpkin spice latte is made with good for you ingredients, filled with warm, cozy pumpkin pie spice, actual pumpkin, and warms you from the inside out.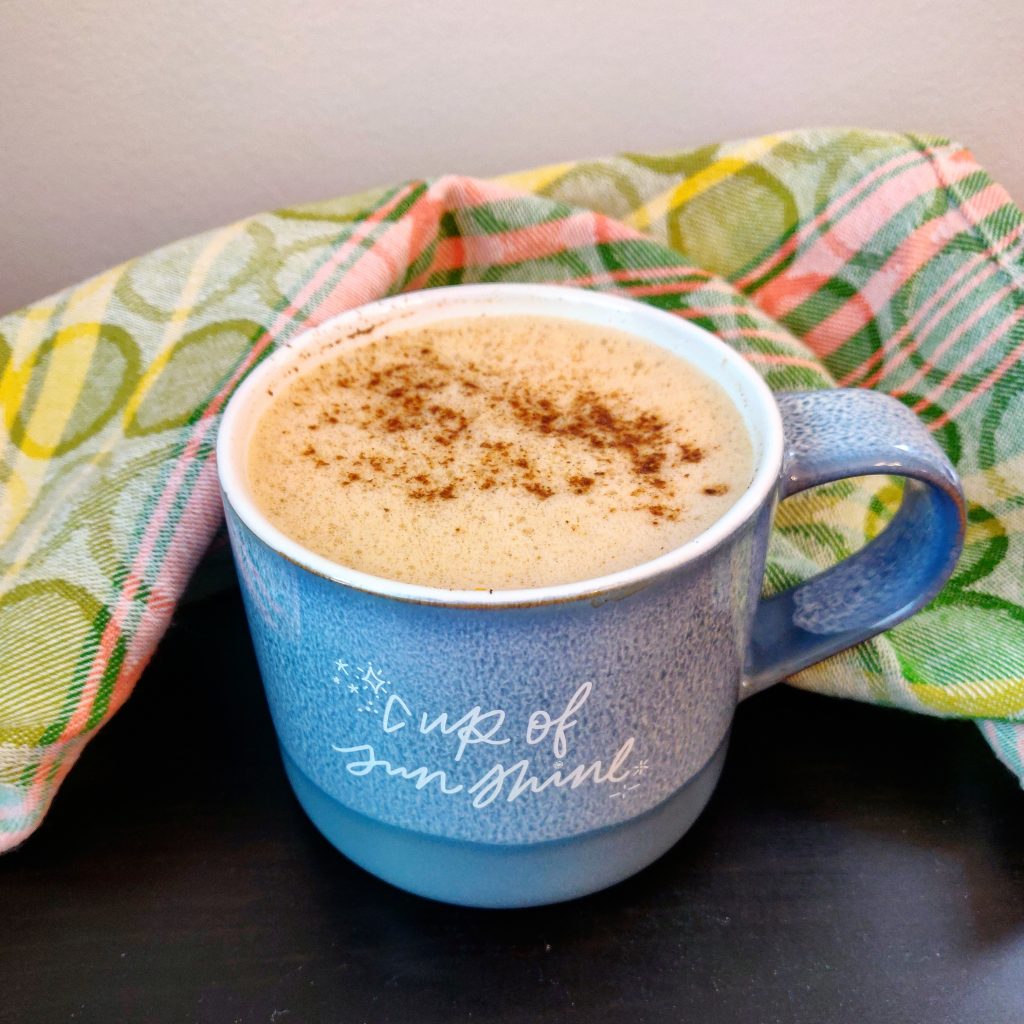 I'd been drinking these iced, made with cold brew, but today was CHILLY! We doubled up on soccer in the pouring rain, and definitely weren't dressed for the weather. This homemade pumpkin spiced latte is so warm and comforting with spices that make you feel all kinds of cozy. It's perfect for these chilly fall mornings.
Why homemade?
If you can just go to your local coffee shop, why make this yummy drink at home?
It's less expensive: Seriously.. if you're paying $4-6 a pop, these add up quickly. At home, you can make it for $1 or less.
Less sugar: I've used one teaspoon of maple syrup to sweeten, but you could easily use a completely sugar-free option such as stevia. Buying yours? You're looking at loads moree sugar!
It's much healthier: Real food ingredients! There's actual pumpkin in there, and the whole sugar thing.. plus you can adapt it with a milk choice that works for your eating style and isn't full of additives and even more sugar.
It's flexible: You choose the type and amount of sweetener as well as the type of milk. You can even use decaf coffee/espresso.
Homemade Pumpkin Spice Latte Ingredients
This pumpkin spice latte uses a few simple ingredients that you probably already have. Here's what you'll need:
Coffee – this recipe uses strong coffee (5oz) or 5oz cold brew concentrate (regular or decaf).
Milk – you'll need 3oz of unsweetened oat milk or whole milk
Pumpkin Puree – you'll use 1 tablespoon of pure pumpkin puree – either homemade or from a can (only ingredient is pumpkin) and…
Maple Syrup – … 1-3 teaspoons maple syrup, depending on how sweet you like it, or use your sweetener of choice. I used 1 teaspoon maple syrup plus 2 drops liquid stevia, and it was perfect.
pumpkin pie spice – just 1/4 teaspoon, and it makes all the difference. YUM.
How to make a homemade pumpkin spice latte
This drink is super easy and incredibly tasty! Here's how you'll make it:
Brew the coffee – Brew your strong coffee – regular or decaf, or pour cold brew into a small saucepan.
Heat the milk – you can either do this by heating in a small saucepan over medium heat until hot but not boiling, warm in the microwave, or use a milk frother/heater like this one.
Blend – add hot coffee, milk, pumpkin puree, maple syrup and pumpkin pie spice to a blender and blend for 30 seconds, until smooth.
Pour into your favorite mug and enjoy!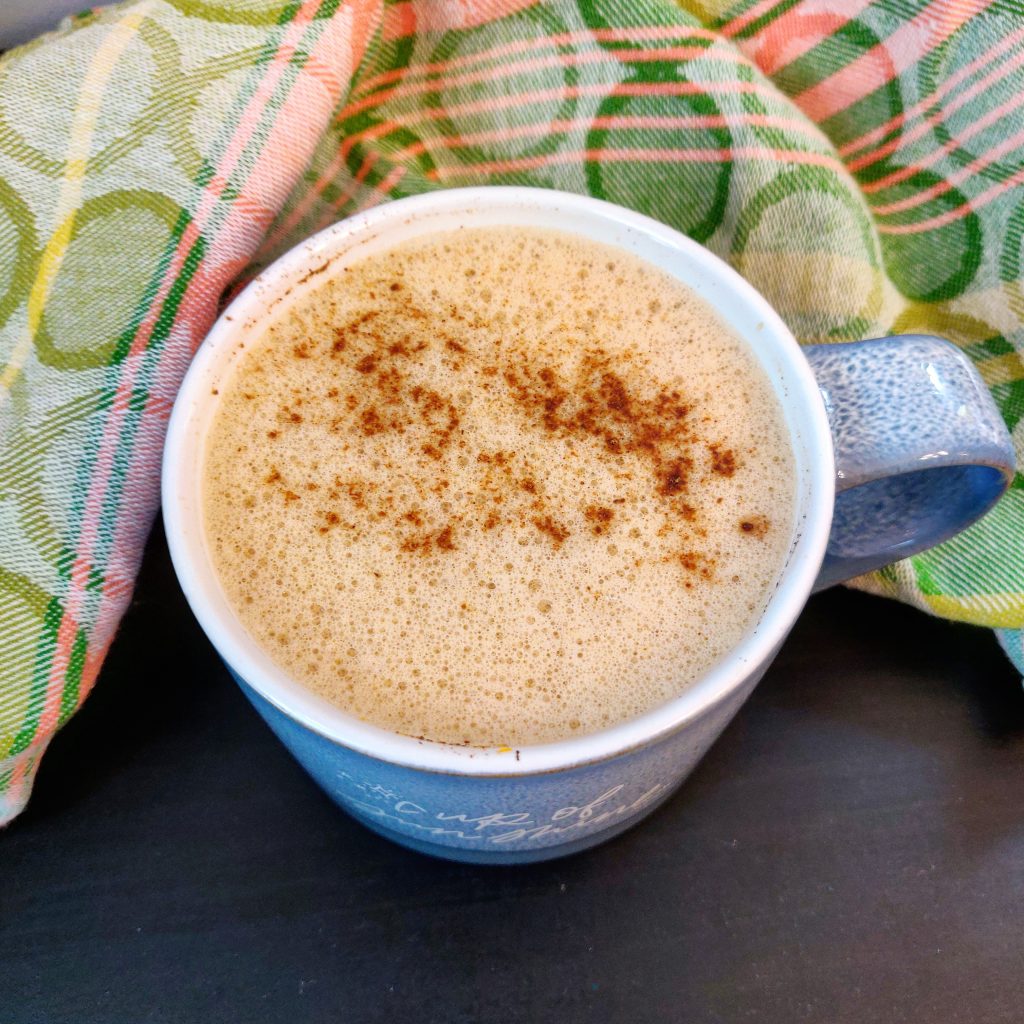 Ingredient variations and substitutions
This recipe is warm, rich and frothy as written, but feel free to play with it a bit. Here are some variations that would work well:
Milk: I used unsweetened vanilla oat milk. Whole milk (dairy) will also work, or you can try your favorite nut milk, however I didn't much like the final taste with almond milk.
Coffee substitution: The best I've found is Dandy Blend. It has a deep roasted flavor similar to coffee. You would want to use about a tablespoon of the powder in 2.5oz water.
Omit the pumpkin: Some places are having a pumpkin shortage. If you can't find any and can't make your own (seriously though, it's so easy!), then feel free to leave it out. Your latte just won't be quite as creamy.
Different sweetener: I love a little bit of maple syrup and a little bit of stevia. You can also use honey, monkfruit, coconut sugar, or regular sugar.