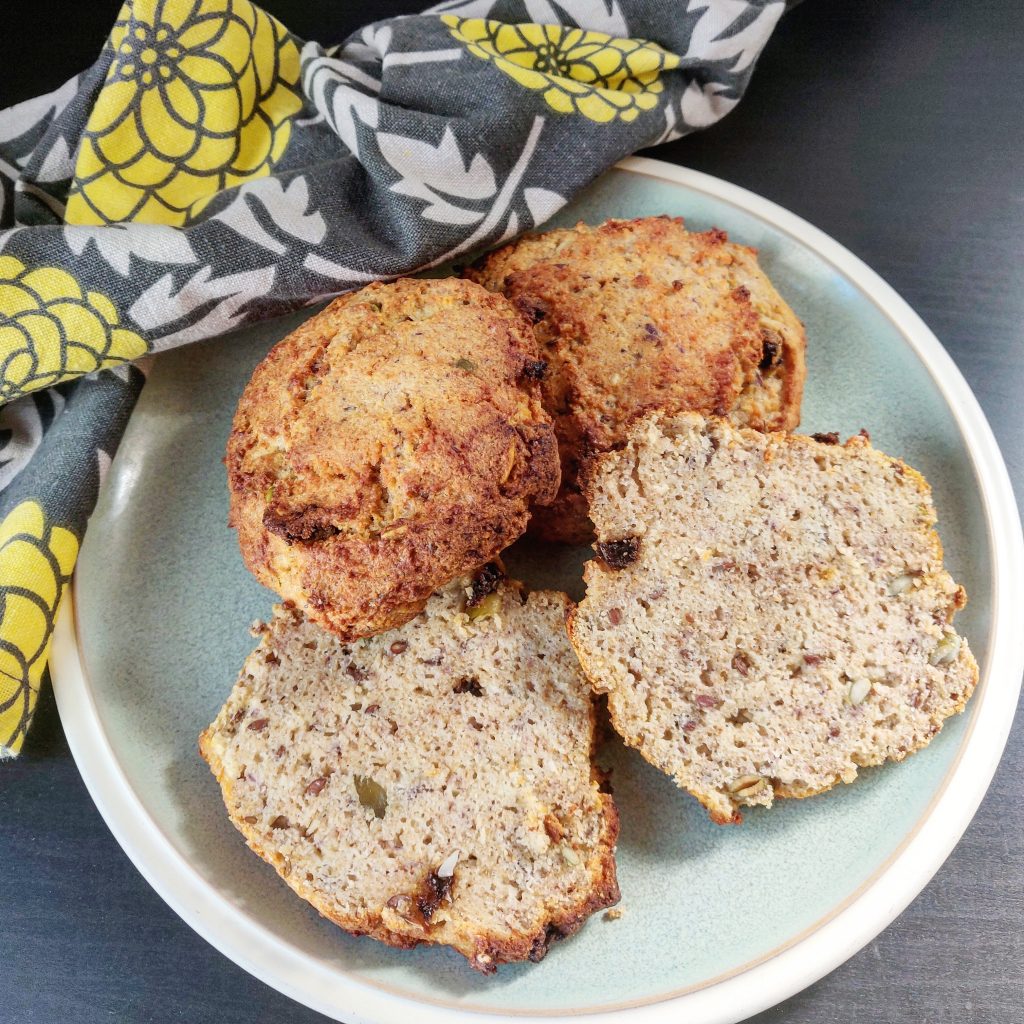 These buns, oh my goodness.. I've been craving them every single day since I made the first batch. It was GOOD, but I've been tweaking it here and there to get things just right and ready to share.
They're perfectly moist with a nice crumb texture, and are amazing warmed up with some butter. That cinnamon + sweet combo.. YUM! You know what they're also great for? Topping with an egg and some bacon and cheddar cheese. Breakfast sandwhich win.
Here's the kicker.. according to MyFitnessPal, they've only got 3 grams of carbs per serving. Whaaaat?! The almond flour/psyllium husk combo works wonders.
So please please make these for your Easter celebrations, or for an average Tuesday morning, and let me know how it went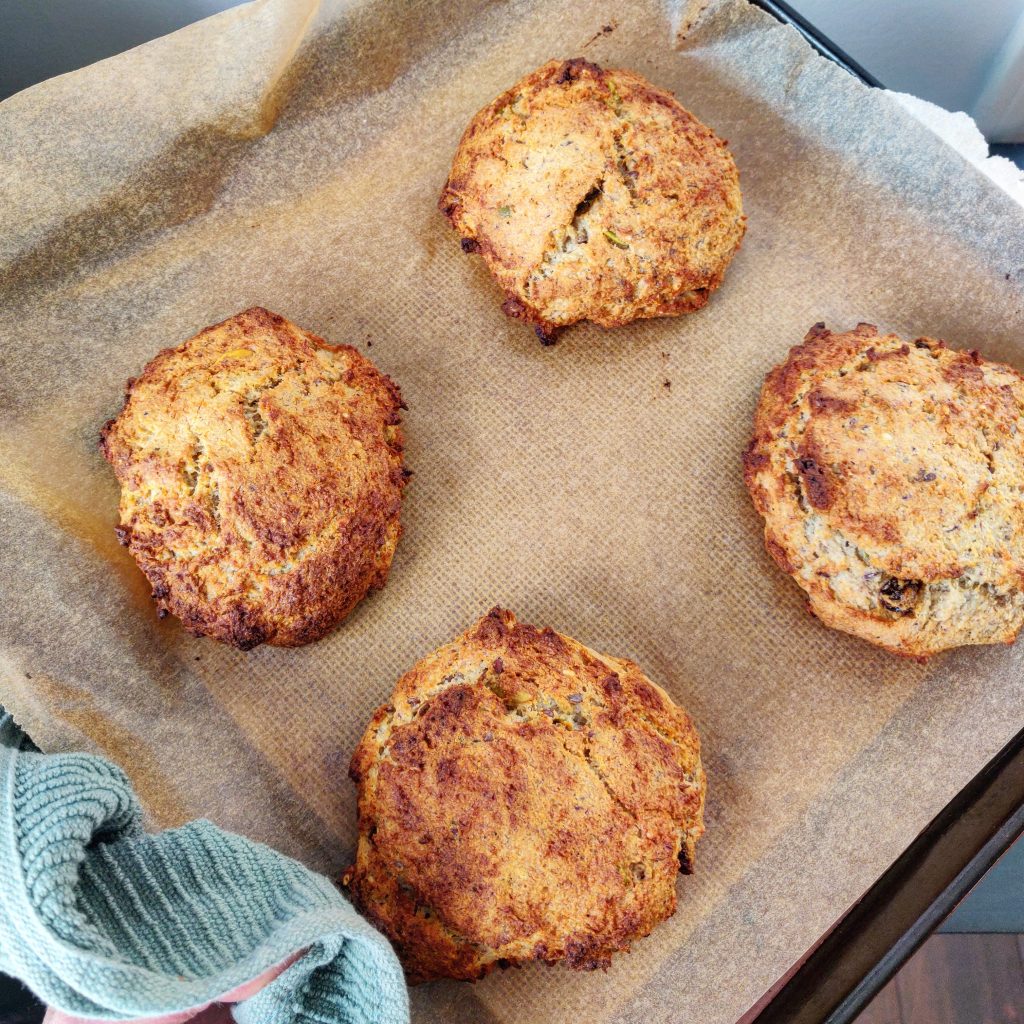 Notes
Working with psyllium husk can be a bit finicky. If the dough seems really ooey gooey, you can add an extra tablespoon and let it sit another 5 minutes, but I didn't find this necessary.
Low Carb Cinnamon Raisin Breakfast Buns – low carb, keto
Delicious slightly sweet low-carb buns perfect to fill in the gap of any pastries you might be missing

Ingredients
3/4 cup almond meal
4 Tablespoons psyllium husks or 2 Tablespoons powdered psyllium
1 Tablespoon flax seeds
1 Tablespoon raw pumpkin seeds
1/2 teaspoon sesame seeds
1 teaspoon baking powder
1/2 teaspoon salt
1 1/2 teaspoons cinnamon, divided
2 tablespoons + 1.5 teaspoons Lakanto or Swerve sweetener, divided
2 Tablespoons extra virgin olive oil
2 eggs
1/2 cup sour cream or plain yogurt
1 Tablespoon raisins, chopped
Instructions
Preheat oven to 400F and line a baking sheet with parchment paper.
Mix almond meal, psyllium, flax, pumpkin seeds, sesame seeds, baking powder, salt, 1tsp cinnamon, and 2 tablespoons Lakanto sweetener in a bowl.
In a separate bowl whisk together eggs, olive oil and sour cream, then mix into the dry ingredients until well combined.
Let dough sit for 5-10 minutes so it will be easier to shape.
Meanwhile, mix together 1/2 teaspoon cinnamon and 1.5 teaspoons Lakanto sweetener, and set aside.
Scoop 5 blobs of dough onto parchment paper, and shape with slightly damp hands. You can flatten them or leave them rounded depending on how you'll be eating them. I flatten for breakfast sandwiches.
Sprinkle each bun with the cinnamon sugar mixture.
Bake for 20-25 minutes, until browned.