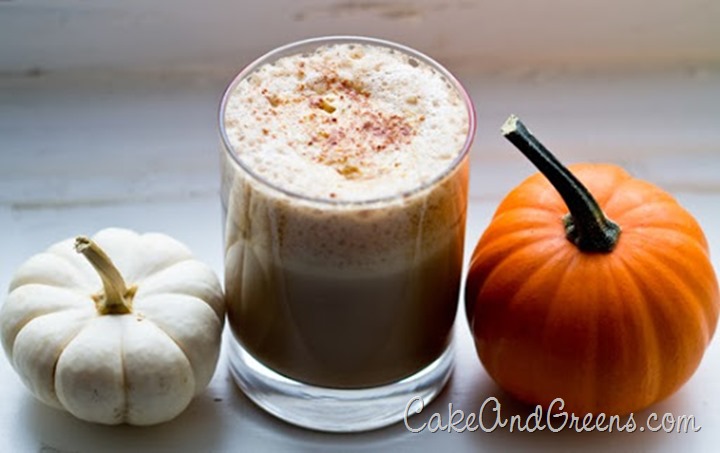 The leaves are changing and it's getting to be fall. OK, so maybe the leaves here are just falling off because we had such a hot dry summer.. but still, I've been itching to wear boots, jeans, and scarves, and sipping on a yummy pumpkin spice latte, and I know they're at Starbucks now.. but I really don't want whatever yuckiness they put in theirs, especially not when it's super easy to whip up at home. You can even skip the pumpkin puree in my recipe and it'll still taste great. All unprocessed, all-natural ingredients, if you're fine with coffee.
It's sweet, decadent, and tastes like fall in a warm mug.
healthy pumpkin spice latte

Recipe adapted from beachbody
serves 1, easily doubled or more

3/4 cup unsweetened vanilla almond milk
1 tablespoon pumpkin puree
1/4 teaspoon pumpkin pie spice
2 teaspoons maple syrup, or 2 –3 drops liquid stevia (I used syrup)
1 – 2 shots espresso or 1/2 cup strong brewed coffee
dash of nutmeg or cinnamon to taste (optional)

In a mug or saucepan, stir together the almond milk, pumpkin puree, pumpkin pie spice, and maple syrup, then heat in the microwave or on the stove until quite hot but not boiling.

Remove from heat and froth or whisk well.

Pour espresso or coffee into a mug, then pour milk mixture on top.

Sprinkle with a dash of nutmeg or cinnamon.

Enjoy!