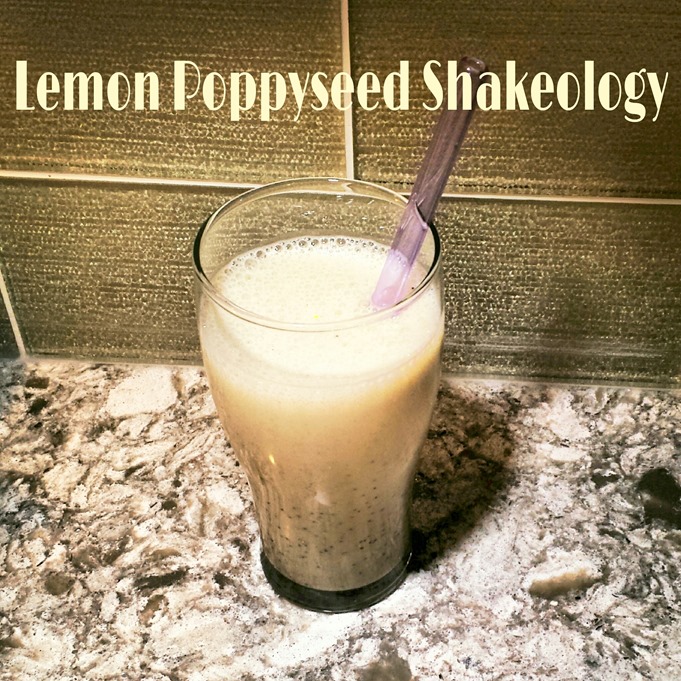 I've been having such strong pregnancy cravings for anything carby or SWEET. Like sugar cravings that I've never dealt with before. I was ready to run to the grocery store at 10pm just to see if they had any lemon poppy seed muffins. Thankfully I didn't make the trip, since the closest one doesn't carry them. Sad face.
Enter the brilliant idea of making a much healthier snack option while still getting that lemon poppy seed flavour. This was delicious, by the way. Not just a bland boring health food thing. It's all about the yum-factor for me, especially when I've got crazy mama cravings like these!
I've used Vanilla Shakeology, so I know I'm getting all-the-healthy-things. To keep it clean I used some unsweetened vanilla almond milk, fresh lemon juice, maple syrup, and poppy seeds. So so good!
lemon poppyseed smoothie
A Cake and Greens original

1 cup unsweetened vanilla almond milk
1 scoop vanilla Shakeology
juice from half a lemon (about 1 Tbsp)
2 tsp. pure maple syrup
1/2 tsp poppy seeds
3/4 cup ice cubes

Add everything to a high powered blender and blend until smooth. Drink and be energized!