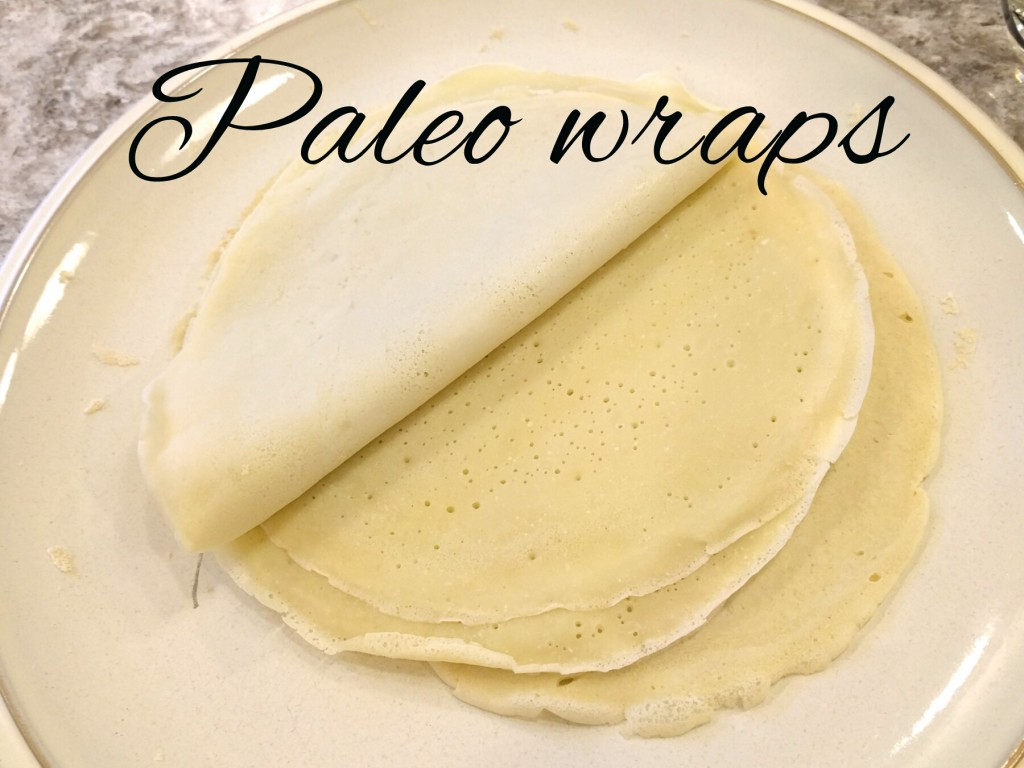 I'd been searching for gluten free wraps at my grocery store and could never find anything that I really liked, so I was curious when I came across this recipe. I've modified it a bit to make it easier (blend it all in your blender instead of whisking like crazy).  It's easier than I thought it'd be to whip up a batch of wraps, and they freeze well too, so you can double it and be set for a while.
We used these for shredded chicken tacos, but you could use them in place of crepes for a yummy breakfast or dessert.. Bonus – they're *kinda* healthy.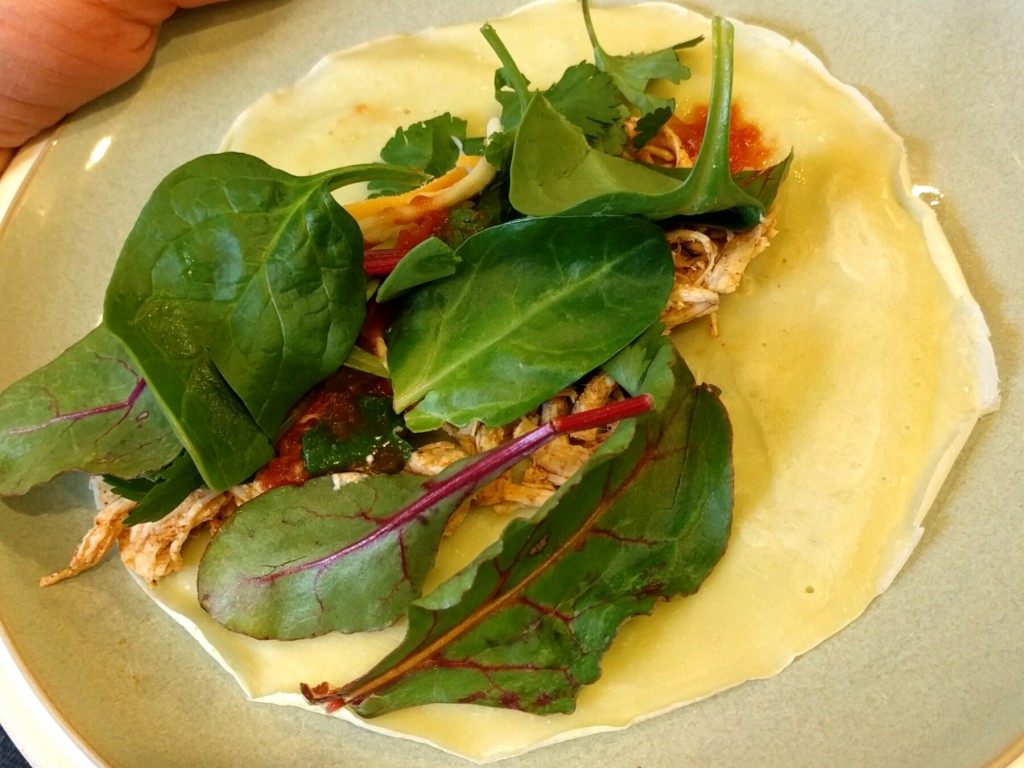 Easy Paleo Wraps

Recipe adapted from Stupid Easy Paleo
Makes 8 6-inch tortillas

2 eggs
2 teaspoons melted coconut oil
2 Tablespoons water
1/2 cup tapioca flour
2 teaspoons coconut flour
1/4 teaspoon sea salt

Blend all ingredients together on high until smooth.

Heat small nonstick skillet (mine was a 6-inch, but 8 works too) over medium heat. When hot, pour in about 1/8 cup of batter and swirl to coat the bottom. Flip when it starts to bubble like the top of a pancake – about 30 seconds). Cook the other side for about 20 seconds and remove to a plate.

Repeat with the rest of the batter.

To freeze, allow to cool completely, then wrap tightly and lay flat.  Defrost in the fridge overnight before using.