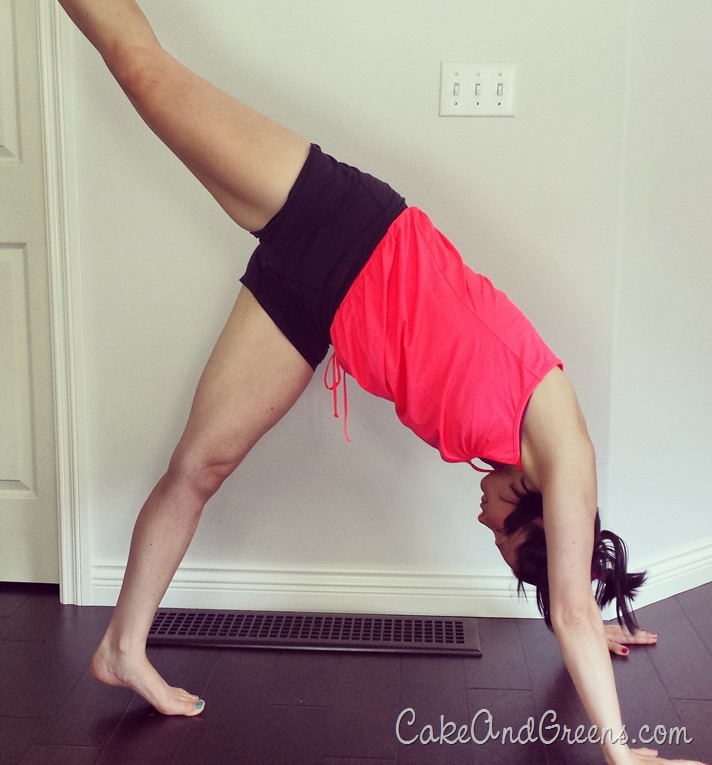 Oh the pregnancy struggle.. The one time in your life when everyone else gives you complete permission to do nothing and eat whatever you want.. but is that really the best choice for your body? In my first pregnancy I started out trying to run 4-5k as much as possible, but that quickly became a bit of a joke. Runs turned into walks, which turned into skipping it altogether. Not this time! I don't want that feeling of absolutely dying when I try to play my first game of ultimate, or spending a year + wishing about my pre-pregnancy clothing.
I'm at 20 weeks now, and am doing pretty well!
Fitness
This time around, I have a plan for fitness. I've jumped into the PiYo workout program, and have found that it's PERFECT for pregnancy. I'd never been into yoga or pilates, but this is faster paced and upbeat, plus I just plain feel GOOD after I do it.
It's easy to modify! In the videos, there's a modifier that is so easy to follow. I just love her. You bet I'm modifying already, and will likely be a whole lot more as the weeks go on, but I'm not just going to quit. I don't want the terribly hard road back to fitness when I have this baby. I have high hopes that it'll be easier than last time because I'm not spending a year or two inactive.
Other bonuses: No impact, increased strength and flexibility, and I can do it whenever I have a bit of time at home. No heading to the gym. I still try to get it done when the little one's sleeping, but sometimes she just has to sit and play or eat while watching me. Even better is seeing her attempt the moves along with her mama! Plus, some of those workouts are less than 20 minutes long!
Nutrition
I have a nutrition plan too, although let me tell you, this has been a STRUGGLE for me. My cravings are strong and my willpower doesn't exist right now. Do I want to make a million cookies? Totally. Do I do that sometimes, and then eat most of them? Yep. Still, I keep pulling myself back towards my plan, which has got to be better than no plan at all.
This is where the 21 Day Fix nutrition plan comes in (the workouts are amazing too, but I've delved deep into PiYo). There are easy to use containers for portion control, and food lists. I have so much fun combining foods and making delicious meals that work with the plan. Healthy can be good. My favourite part is that there's room for things like chocolate! YES!
Want to join my next challenge group for either of these programs, or have any questions? Send me a note here. I'd love to help get you started on your journey too!