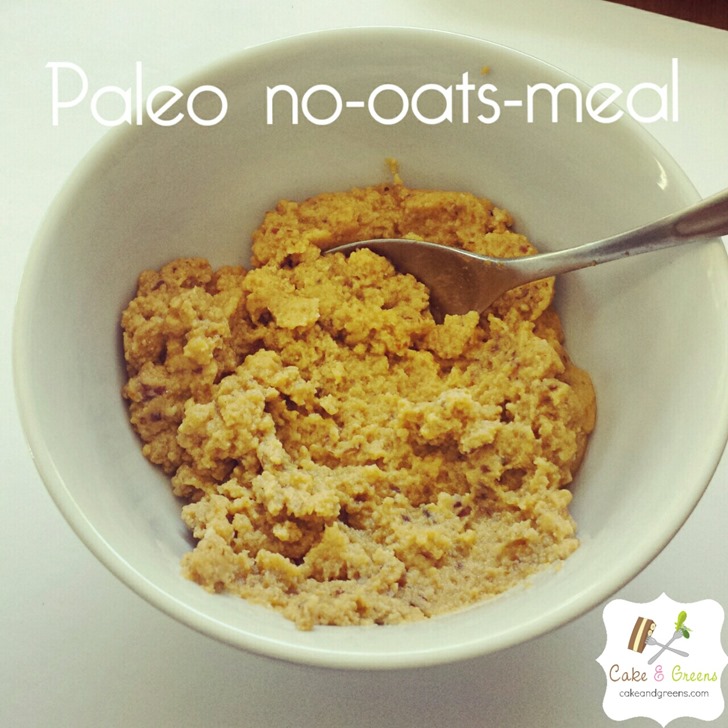 This! I'm putting in a bit of effort to avoid grains and dairy (ok, not 100%, just cutting it down for now).. So when I found this paleo no-oats-meal, I had to play around with the recipe, and I'm in love! It's sweet, creamy, and delicious. L loved it just as much as I did. Now to figure out how to hide some veggies in it for her, since she'll eat all of like 1 baby carrot in a week.
This is comfort food and nourishment in a bowl, definitely with more protein than your average bowl of oats. Stay tuned for some variations on this fabulous basic recipe.
Paleo no-oats-meal

1/4 cup almond meal
1 mashed banana
2 eggs
1/4 cup unsweetened almond milk
2 tablespoon ground flax seeds

Optional add-ins or toppings:
You can add in any of these items to make different flavors:
Fruit, like diced apple or blueberries
cinnamon or nutmeg
Pumpkin puree
nuts
seeds

Blend all ingredients until smooth, then transfer to a small saucepan set over medium-low heat. Or blend right in the pot with an immersion blender.
Stir constantly until the mixture starts to thicken and just barely starts to bubble – about 4 minutes.
Remove from heat, pour into a bowl or two and top with whatever strikes your fancy.
Enjoy!