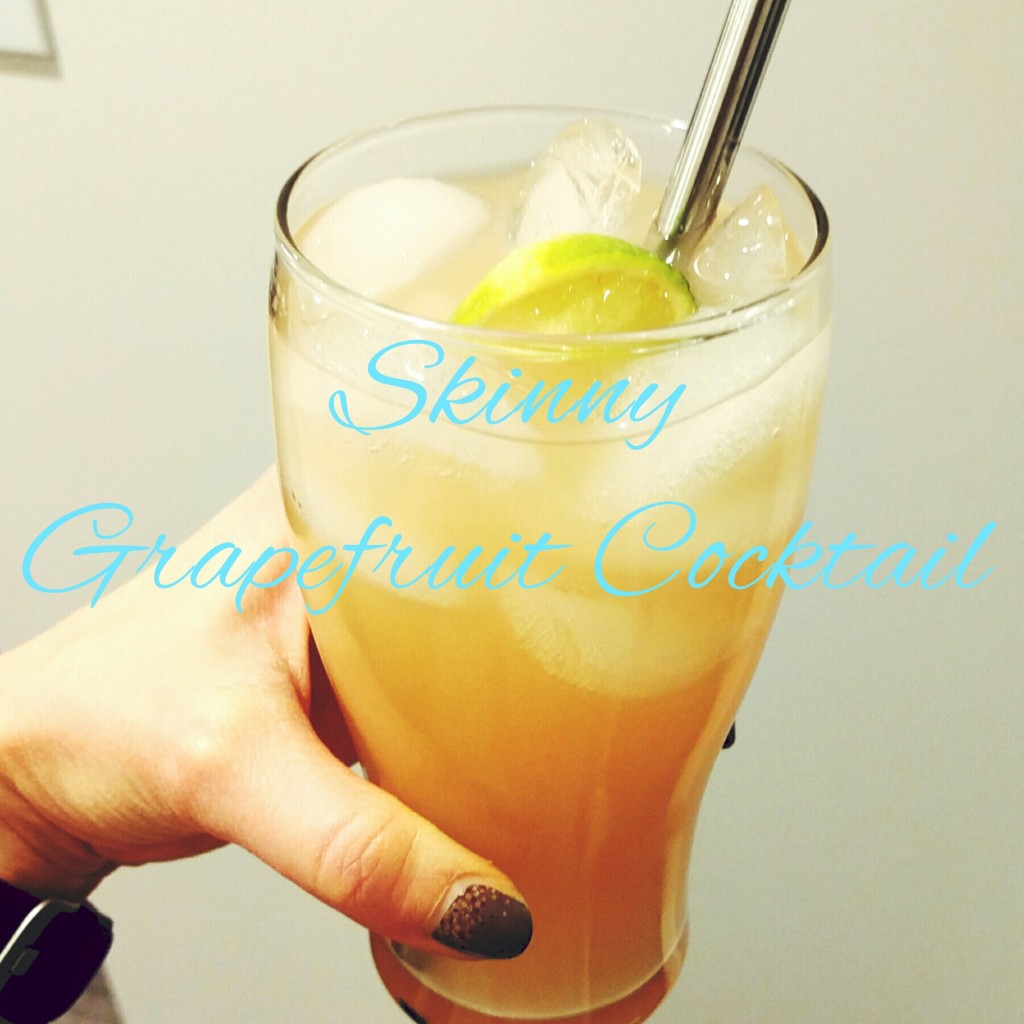 This drink is like my magical little secret spring fairy dust.  It makes me happy in an "everything is light and airy and fruity and wonderful" kind of way. And grapefruit. Nuff said!  The only problem with it is how fast I can down a glass or two.  I can totally see myself drinking these in the sun on our patio this summer.
Skinny Grapefruit Cocktails

ice
1/5oz tequila
3oz fresh grapefruit juice (I bought fresh in a carton so I wouldn't have to squeeze my own)
3oz diet tonic
a wedge of lime

Fill a tall glass with ice then add tequila, grapefruit juice and tonic. Stir, add a straw, and squeeze your lime over top. Enjoy!