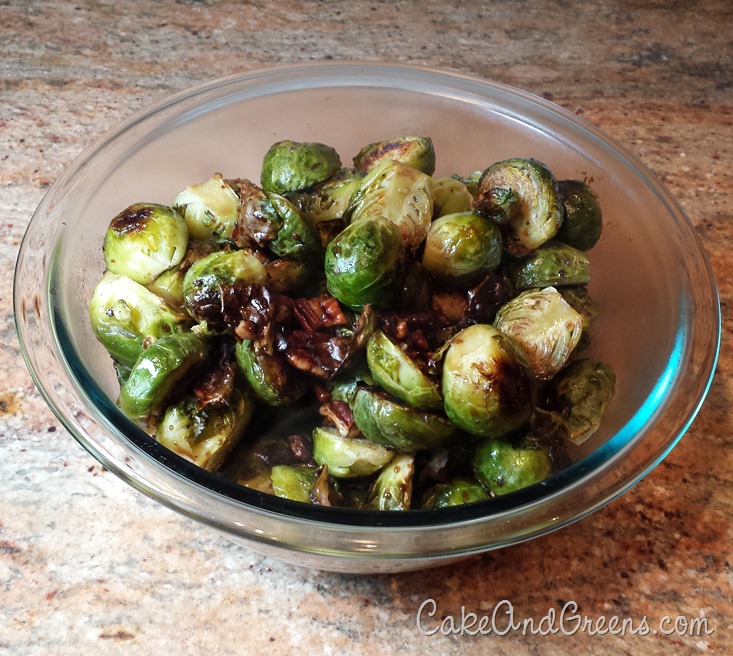 Not a Brussels sprouts fan? Let me tell you, I'd only ever taken the required single bite at special holidays these last 30-odd years of my life, until I saw this recipe and just KNEW that it was my ticket to Brussels sprouts enjoyment.. and hey, I was actually right! I'll eat a plate full of these now! I'm not even exaggerating! Tonight when I made them, they were sitting out still, and I kept going back for more to snack on. They're like the gateway to any other Brussels Sprouts that might get thrown in your path.
With Thanksgiving coming up, these are a perfect clean option. The maple syrup and balsamic vinegar add some tangy sweetness, and the pecans add some crunch. I've also been known to toss in some dried cranberries.
Here's what I did:
I washed up the lovely little Brussels Sprouts – I had just under 2 pounds.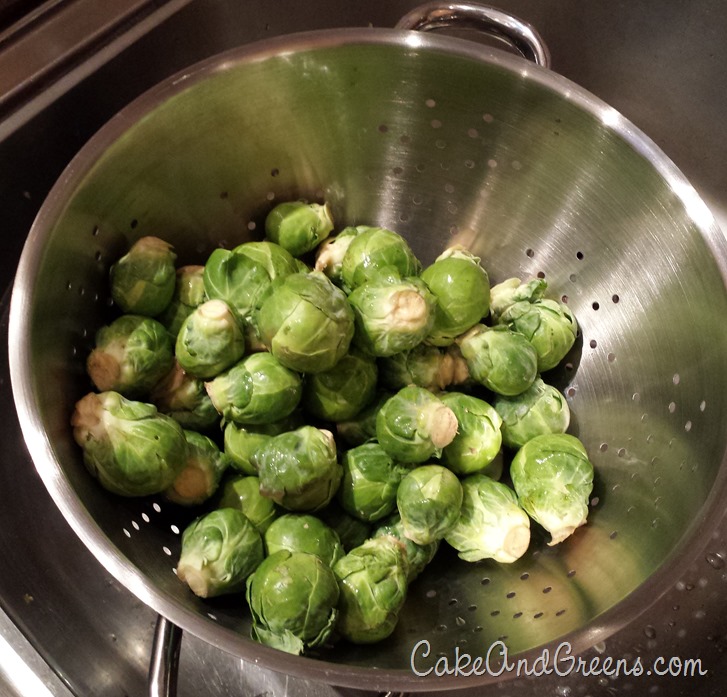 I trimmed off the ends, and cut the bigger ones in half.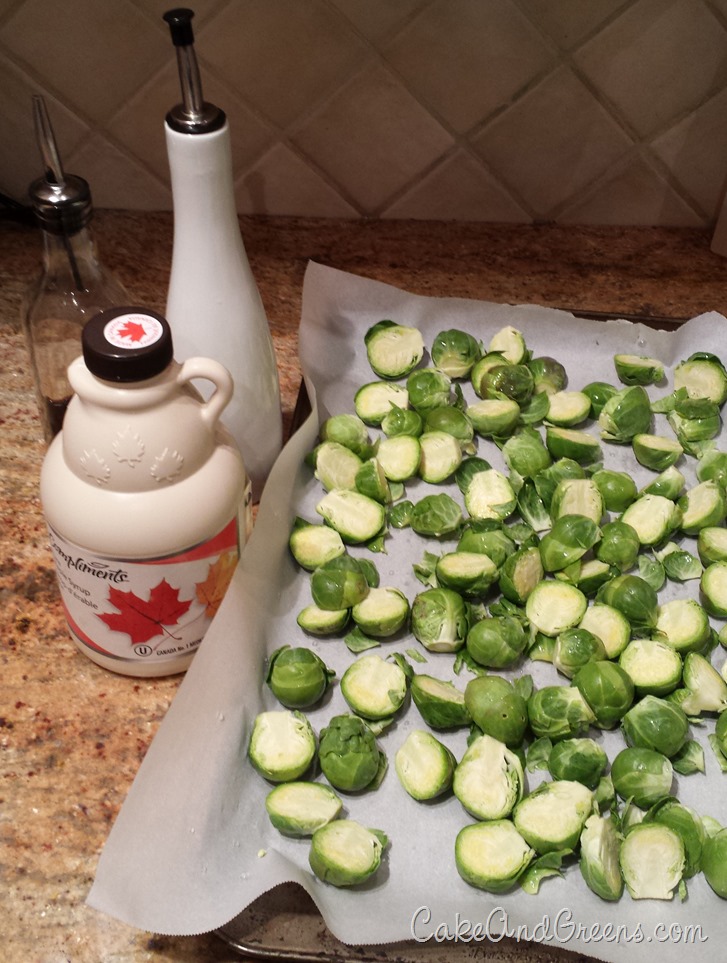 I tossed them along with 1/4 cup chopped pecans and 1 Tablespoon Extra Virgin Olive Oil, salt, and freshly ground pepper.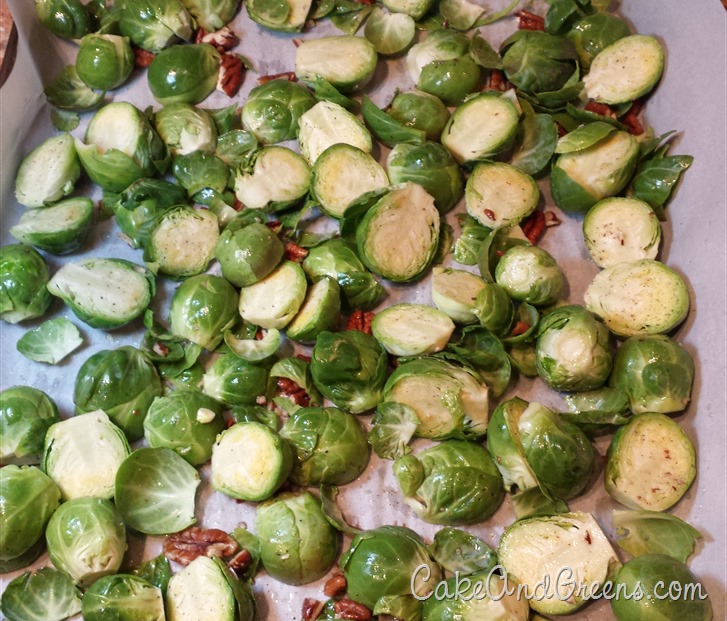 I popped them into a preheated 450F oven, and baked for about 20 minutes, until I saw some nicely charred bits.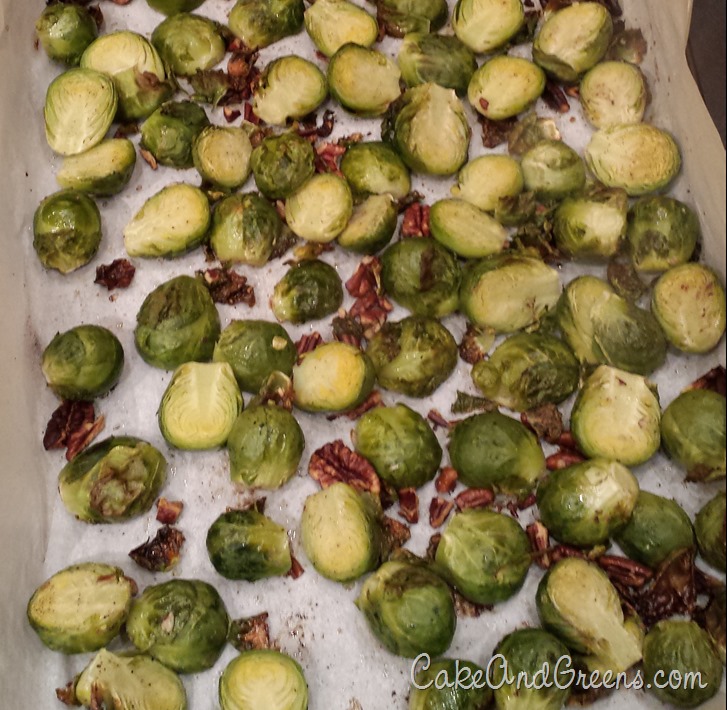 I stirred up my 2 Tablespoons of balsamic vinegar and 3 Tablespoons of maple syrup, then tossed the lot together. I served them immediately. YUM!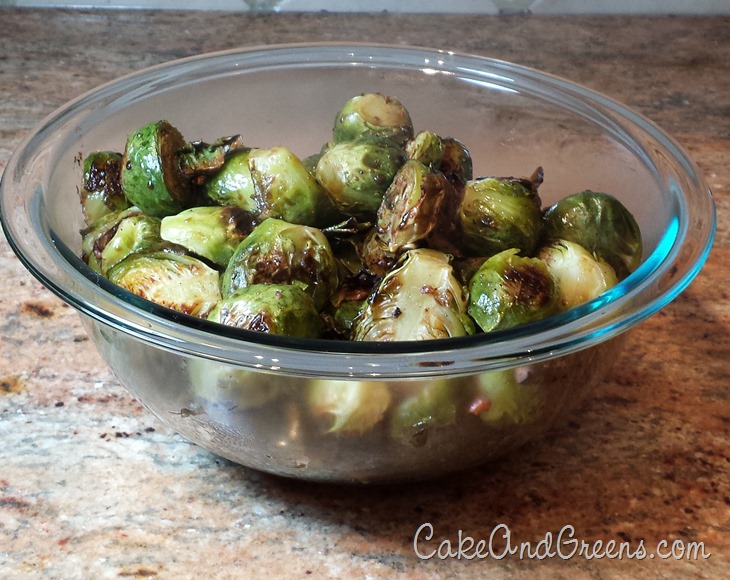 Roast Maple Balsamic Brussels Sprouts with Pecans
1 1/2 – 2 pounds Brussels sprouts, washed, stems trimmed, and large ones cut in half
1/4 cup chopped pecans
1 Tablespoon Extra Virgin Olive Oil
Himalayan Salt, and Freshly ground pepper
2 Tablespoons Balsamic Vinegar
3 Tablespoons Maple Syrup

I preheated the oven to 450F.
On a parchment lined baking sheet, I tossed together the Brussels sprouts, pecans, oil, and salt and pepper.
I roasted them for about 20 minutes, or until I saw some nice charred bits.
I whisked together the vinegar and maple syrup
I pulled the sprouts pan out of the oven and tossed them with the vinegar/syrup mixture, and served right away.