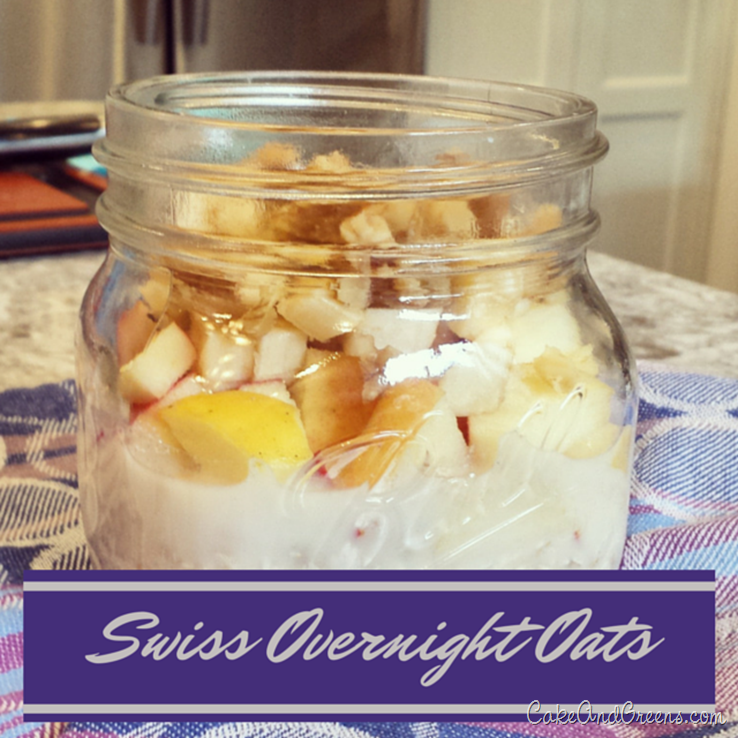 These oats.. wow! Comfort food in a jar, and so easy to make a whole bunch as snacks or breakfast for the week. That's a win in my books! They're full of clean-eating goodness, and the perfect fuel, with some great protein, whole grain, fruit, and walnuts.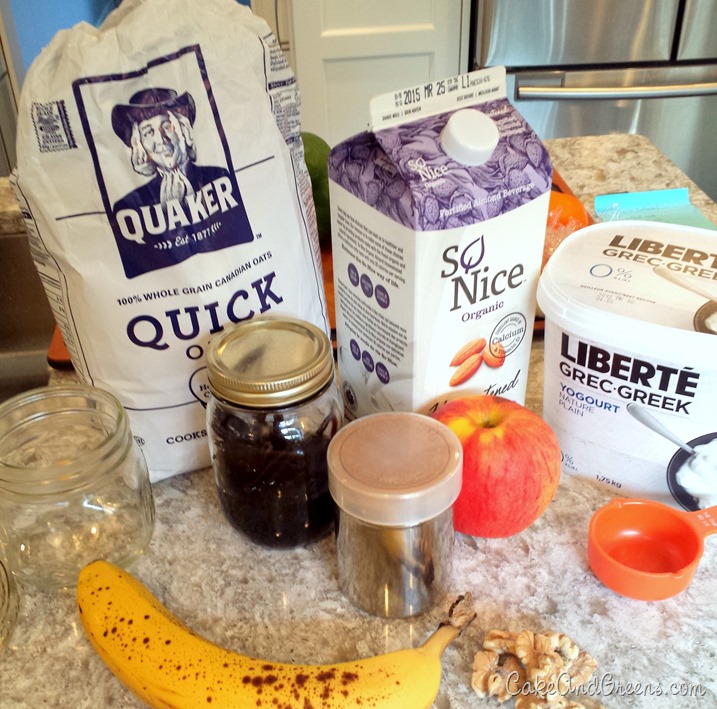 I used to be oh-so-sceptical of overnight oats in general. It just seemed so wrong to eat them without any cooking. I'd never really heard of raw oats until it became an internet fad. I tried a few recipes and wasn't really sold. This one's different. The sweetness of the apple and banana, the creaminess of the Greek yogurt, and the lovely crunch of the walnuts really makes it perfect. Bonus – it fits into the 21 Day Fix meal plan that I'm trying to stick to.
Give them a spin!
This recipe makes 2 servings, or one really large serving.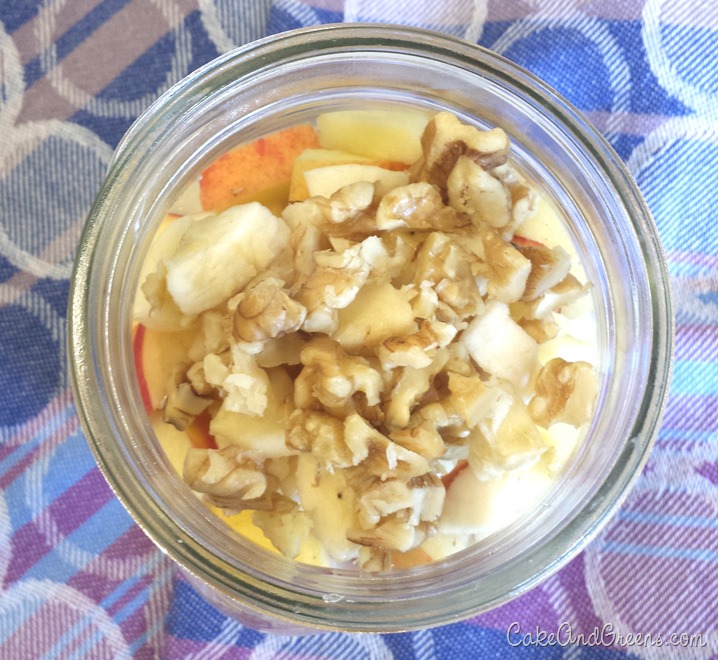 Swiss Overnight Oats

Recipe from Autumn Calabrese of the 21 Day Fix
Serves 2

1/2 cup rolled oats
3/4 cup almond milk
3/4 cup Greek yogurt (0% or 1%)
1 teaspoon vanilla
cinnamon to taste
1/2 small apple
1/2 medium banana
8 walnut halves, chopped
3-4 drops liquid stevia (optional)

Pour everything into two 2cup jars, containers, or bowls, and stir to combine well. Let sit in the fridge for at least 3 hours, or up to 4 days. Enjoy!
Containers:
Each serving is roughly: 1/2 red, 1/2 – 3/4 purple, 1/2 blue, and 3/4 yellow.